Professional Iron Gate Installation
Admin
When done properly, an iron driveway gate can be the best of both security and aesthetic appeal.   Having one at the beginning of your driveway welcomes guests, while simultaneously ensuring them your property is secure. Form and function are a strong consideration, and with iron neither has to be sacrificed for the preference of the other.
One of the greatest aspects to working with iron is the ability to adapt and customize a design based on the layout of your yard, and the level of security your aiming for. Iron fencing can be used for a perimeter fence on property lines, built around a pool for exclusive access, or to enclose a garden or patio.
In Boston, there are limitless options for homeowners and businesses looking to decorate and secure their property. As a potential buyer, here are some of the best reasons an iron gate may be right for you.
Iron Is A Durable Investment
Nowadays, anything we look to invest into our homes should come with promise of longevity. It can get frustrating when a gate looks great initially, only to deteriorate a few years later due to weathering and wear. Iron gates are built for durability first, while still leaving plenty of customization to create a commanding, and beautiful entry way to your property.
Unlike certain wood fences that are much more susceptible to moisture, sun and traffic, iron fences can handle the array of factors associated with heavy usage. The detail of strength alone should be a strong consideration for an owner looking at inherent value.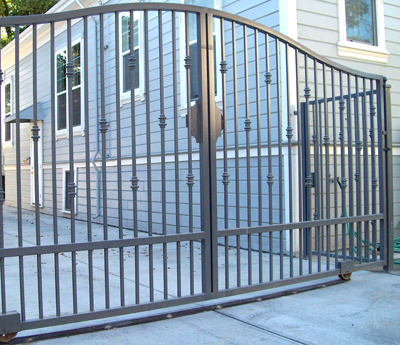 Brilliant Security
Fences were created for the purpose of separating our valued properties away from thieves, vandals or even certain animals. The iron bars in fences are nearly impossible for thieves to break, and can be built tall enough to prevent anyone from hopping over one. What's nice is that you can also see through them to keep an eye on who may be lingering around the edges of your property lines.
Adding an iron fence to your property instantly increases the property value, along with the general appeal for those potentially looking to buy your home in the future.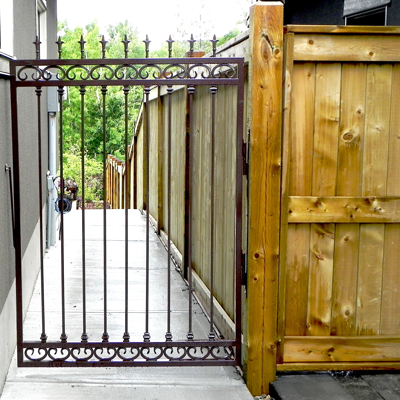 Custom Designs
Iron fences can be built to the owners desires and specifications. Many have been designed to incorporate certain artistic designs on the entry gate, providing a unique touch for anyone entering your property to see. These designs can also incorporate stone, brick or columns of concrete to solidly the security, foundation and appearance of the whole structure.
For an affordable initial investment, you can be the proud owner of iron gate likely to last you a lifetime.